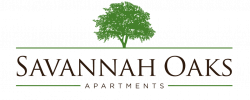 Resident Reviews
|Recommended: YesQuiet and friendly Home. — Love living here. Everyone is friendly. Management actually cares. Any maintenance issues are taken care of right away
|Recommended: YesSavannah review — It's awesome
|Recommended: YesNice and comfortable living — I would say this complex is comfortable and very convenient. All you need is on the property with excellent location. Mall right down the street as well as plenty of restaurants and entertainment right around the corner
|Recommended: YesGreat place to live for reasonable rates — I love it
|Recommended: Yes
Great place to stay. If I have to live anywhere in Lubbock, I would choose to live here. — The greatest part is the culture of familiarity that the staff breeds. They have events and ongoing functions that foster a feeling of community in the apartment complex. They sent me a happy birthday card on my birthday. Never seen this done anywhere before. Great and lovely people.
Jonathan, Thank you so much for taking the time to review Savannah Oaks! It's appreciated very much!
|Recommended: Yes
Great place to live — Quite, quaint place
Thank you so much for taking the time to review the property!
|Recommended: Yes
Nice Place to Live — I like that it's small and gated. The apartments are spacious and updated.
Kade, Thank you so much for taking the time to complete a review! We will miss you when you move. ~Susan
|Recommended: YesIt's nice and close to work — Comfy and snug, and allows pets
|Recommended: YesWonderful community — Everything is well taken care of and the staff is very friendly and helpful.
|Recommended: YesAmazing for the price — It's been really great living here at Savannah Oaks The staff is super friendly, the apartments are pretty nice and the location is great. The only problem I have is parking availability near my apartment but there is plenty of parking in the back of the property. So you always have somewhere to park it just might not be right by your place.
|Recommended: YesLOVE IT — Its a great place.Family like atmosphere with a friendly personal. Beautiful landscaping.
|Recommended: YesGreat Place — Living here is nice. They do water a LOT in the spring summer. Some of the wooden paths need securing. It is a bit dated but they do their best at updating the units. The gate doesn't always work however. Overall a nice place to live. Decently affordable.
|Recommended: YesI love the landscaping and maintenance is awesome. — It's beautiful, peaceful, and everyone is really nice.
|Recommended: YesI love the atmosphere — I love living here and would certainly recommend.